The Task
The Users: 
Art Collectors or Gallerists wanting to find confirmation of Hein Spellmann professionalism and a chance to discover how broad his defined art brand really can be.
Hein Spellmann:
Although presenting a very large body of well loved art work he wanted to appear humble and have a small feel to the web site.
The Brief:
The artist Hein Spellmann required a website to showcase his special style of art. He needed to unify his distinct brand of art that is collected world wide as well as demonstrate that he can diversify into project, or installation works as well. He also wanted to put around 40 works from his portfolio into the website.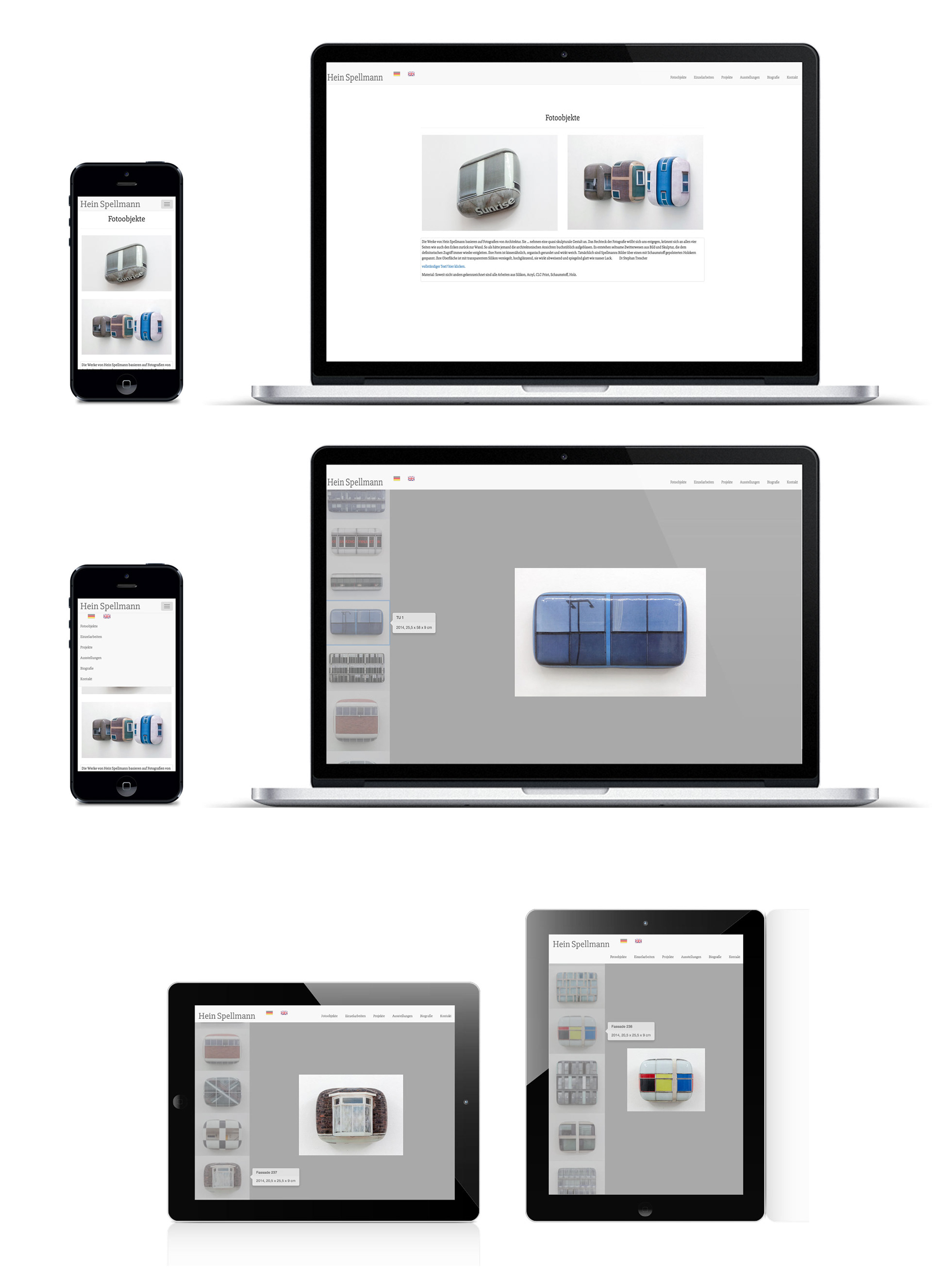 Storyboard
To understand how the User will feel and think I made a storyboard of a conversion situation. This flags up one problem with the website, that we will need to address. That there is to much choice, this makes it hard for the user. Although that element was a deep desire from the artist. I had to find a technical and creative way of dealing with it.